Meet in Philadelphia, virtually.
Whether you're joining your colleagues remotely for a hybrid event or hosting a virtual happy hour with friends, we invite you to meet in Philadelphia virtually by installing these custom Zoom backgrounds.
Host your next meeting while in front of the Liberty Bell or the Grand Hall of the Philadelphia's premier meeting venue, the Pennsylvania Convention Center. You can also broadcast in front of the iconic LOVE sculpture, while floating beside William Penn in the Philadelphia skyline, or with the beautiful Boathouse Row in the background.
Backgrounds from Philadelphia Countryside destinations are also available. Choose from Bucks County, Chester County, and Valley Forge. Scenes from the Philadelphia International Airport are also available for use as Zoom backgrounds via the airport's PHL From Home resource.
To apply your new background on your desktop Zoom app, follow the steps below. To apply the background on mobile devices, please refer to Zoom's official guidelines. If you're using Microsoft Teams, you can upload custom backgrounds following these instructions.
Choose your preferred background below and click on the image to open it in a new window.

Right click on the image and select the option to save to your computer.

Open your Zoom app, log in to your account, and navigate to your account settings.

Select "Virtual Background" and then choose the "+" icon to add your desired image as a background option.
In addition to the background options provided below, a number of local attractions and museums have created their own options, such as the Penn Museum, Academy of Natural Sciences, and the Mann Center for the Performing Arts.
William Penn and Philadelphia Skyline
Boathouse Row
A Quest for Parity: The Octavius V. Catto Memorial
Liberty Bell
LOVE Park
Snowy LOVE Park
Rocky Statue
Bird's-eye View of Benjamin Franklin Parkway
Pennsylvania Convention Center – Grand Hall
Pennsylvania Convention Center – Day
Pennsylvania Convention Center – Night
Philadelphia Skyline and the Schuylkill River
African American Museum in Philadelphia
"Folding the Prism" Mural by Jessie and Katey
Chinatown Friendship Gate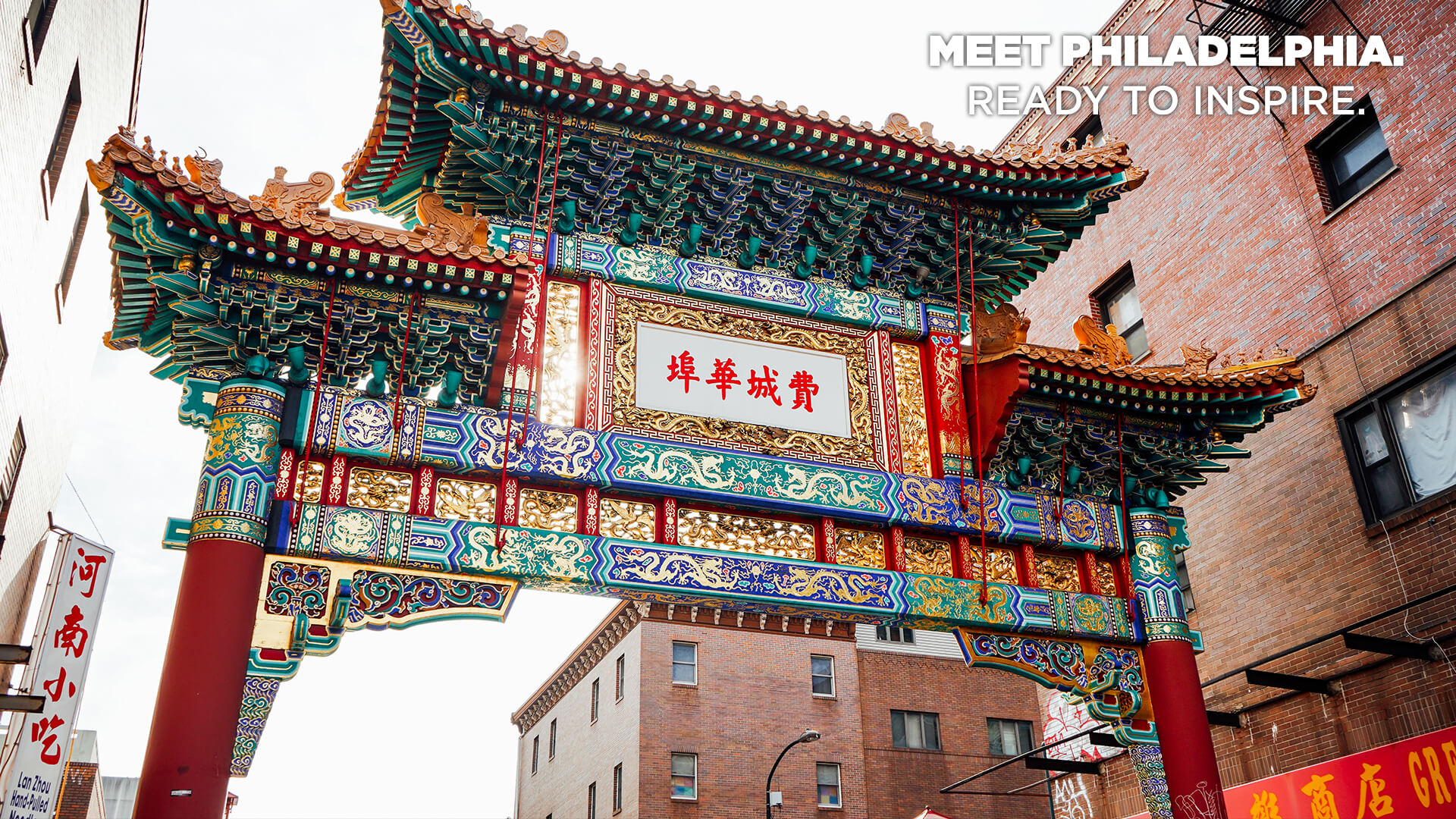 Mother Bethel AME Church
Philadelphia 2026: World Cup Candidate Host City
Meet the Moment in Philadelphia: