Northern Liberties offers many dining choices for any meal of the day. Start with a coffee or artfully-crafted latte from a cozy local café such as One Shot Coffee & Café or Higher Grounds. For breakfast or brunch, consider Honey's Sit 'n Eat, a self-proclaimed "Southern Jewish" diner, or neighboring Café La Maude, a French-Lebanese café that was named one of Yelp's Top 100 Places to Eat in 2021. Breakfast sandwiches are served alongside a menu of baked goods including biscuits, cakes, cookies, and more at Darnel's Cakes.
Lunch options include North Third, which offers new American cuisine, and Love and Honey Fried Chicken, a soul food joint. Grab dinner and a pint of local craft beer at Standard Tap, one of the city's first gastropubs, or The Abbaye – both of which offer ample vegan and vegetarian dishes. Seasonal, house made items and plenty of cocktails can be found at Jerry's Bar, another neighborhood gastropub tucked along Laurel Street. If you're craving Mexican cuisine, reserve a table at El Camino Real, Cantina Dos Segundos, or Añejo.
Several breweries call Northern Liberties home, including Philadelphia's first craft brewery, Yards, which relocated to a larger brewery and tap room at 5th and Spring Garden in 2018. Occupying Yards' old space along Delaware Avenue is Craft Hall – Philadelphia's largest restaurant space – which hosts Mainstay Independent Brewing Company and Lost Bread Co. In the heart of Northern Liberties, Urban Village Brewing Company offers craft beer brewed on-site that pairs perfectly with the restaurant's brick oven fired pizzas.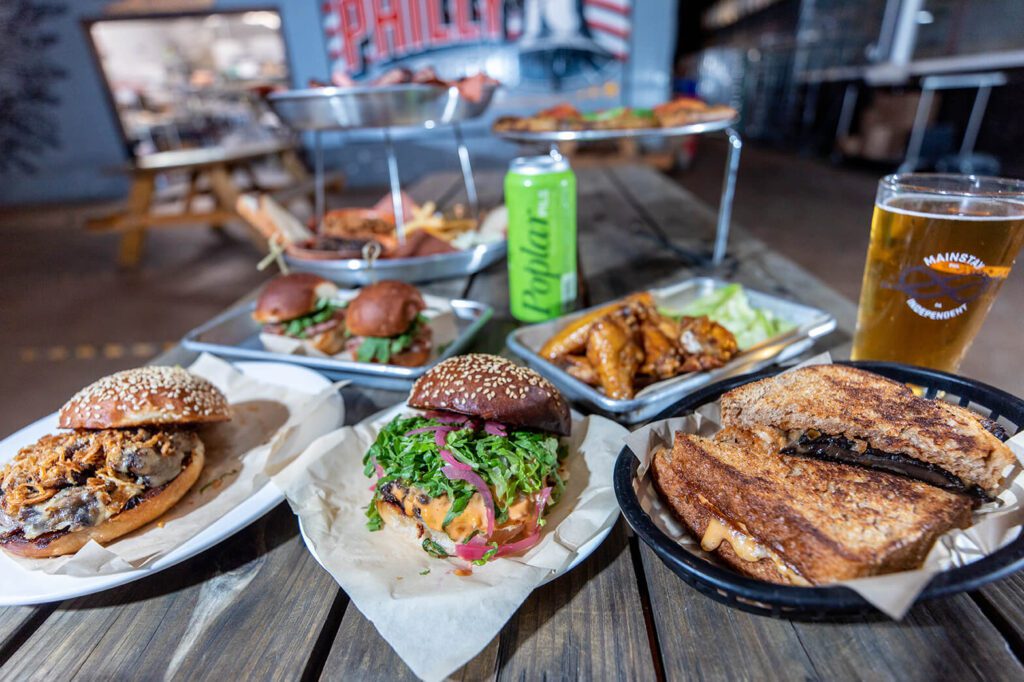 Cover photo: Standard Tap. Photo by K. Kennedy.