Those looking for a luxurious experience in Philadelphia will find no shortage of options.
Tax-free shopping, five-star spas, sky-high cocktails, and sophisticated cheesesteaks – treat yourself to a glamourous Philadelphia visit with these high-end offerings.
Day 1
Morning
Begin at the Barnes Foundation, where you can admire paintings by Modigliani, Van Gogh and the world's largest collection of Renoirs at this legendary museum via a private, docent-led tour of this soaring, modernist space. Enjoy made-to-order or grab-and-go morning snacks at the on-site restaurant, including a delightful brunch menu that can be enjoyed as you overlook the museum's garden.
Just a short walk south, shop a mix of local boutiques and luxury names you already know on the streets surrounding Rittenhouse Square. Personal stylists at Boyds and Joan Shepp will help complete your look.
Afternoon
Reserve a table at Parc for lunch to be transported to the streets of Paris at this chic bistro with sidewalk seating along one of Philadelphia's most picturesque parks. Afterwards, take a walk and explore the quaint residential blocks and grand mansions along the residential blocks of Rittenhouse Square, then keep the French charm flowing with le goûter service at the stylish Sofitel Philadelphia hotel, featuring tea sandwiches, pastries, and a glass of champagne.
Book an intimate cruise, either during the day or at sunset, on a classic picnic boat with Sea Philly to view Philadelphia from the water as you sail along the Delaware and Schuylkill rivers while enjoying BYO drinks and snacks. Sea Philly's other cruise options include a wine tasting featuring wines from Mural City Cellars, Philadelphia's first independently-owned urban winery, and a four-hour expedition cruise that includes water toys and a kayak excursion.
Evening
Back on dry land, feast on fresh hummus, salatim and other Israeli-inspired cuisine from James Beard Award-winning Chef Michael Solomonov at Zahav in Society Hill (just be sure to make reservations well in advance). After the sun goes down, seek out tapas, hidden speakeasies, rooftop bars, and other evening activities throughout Philadelphia.
Day 2
Morning
Ease into day two with a spa session at one of Philadelphia's luxurious accommodations, such as The Rittenhouse or Four Seasons Hotel Philadelphia at Comcast Center, the latter of which was awarded a AAA Five Diamond Designation and features a stunning infinity pool on the 57th floor of the city's tallest building that is available for hotel guests to enjoy.
Once you're feeling refreshed, tour Philadelphia on your terms with the help of Philadelphia Hospitality. The tour company serves as your private, all-access pass to Philadelphia's top attractions, museums, and historical sites, with bespoke tours under your full control.
Afternoon
Spend part of the afternoon shopping global brands and local names at the sprawling Fashion District Philadelphia. The shopping center spans three blocks in downtown Philadelphia, filling 800,000 square feet of space with flagship, full-price, off-price and branded outlet retail, as well as public art installations and entertainment options. Stay at the Fashion District a bit longer and explore the interactive, immersive and incredibly Insta-worthy art installations at futuristic art gallery, Wonderspaces.
Evening
Journey into the sky for cocktails and small bites at JG SkyHigh, the 60th-floor lounge at Four Seasons Hotel Philadelphia at Comcast Center. Descend and head to Vetri Cucina in Washington Square West to enjoy a gourmet, four-course meal — including fresh, handmade pasta — inside an intimate dining room helmed by James Beard Award-winning Chef Marc Vetri.
Glam up and end the evening by enjoying magnificent music from The Philadelphia Orchestra under the fresh direction of spirited conductor Yannick Nézet-Séguin.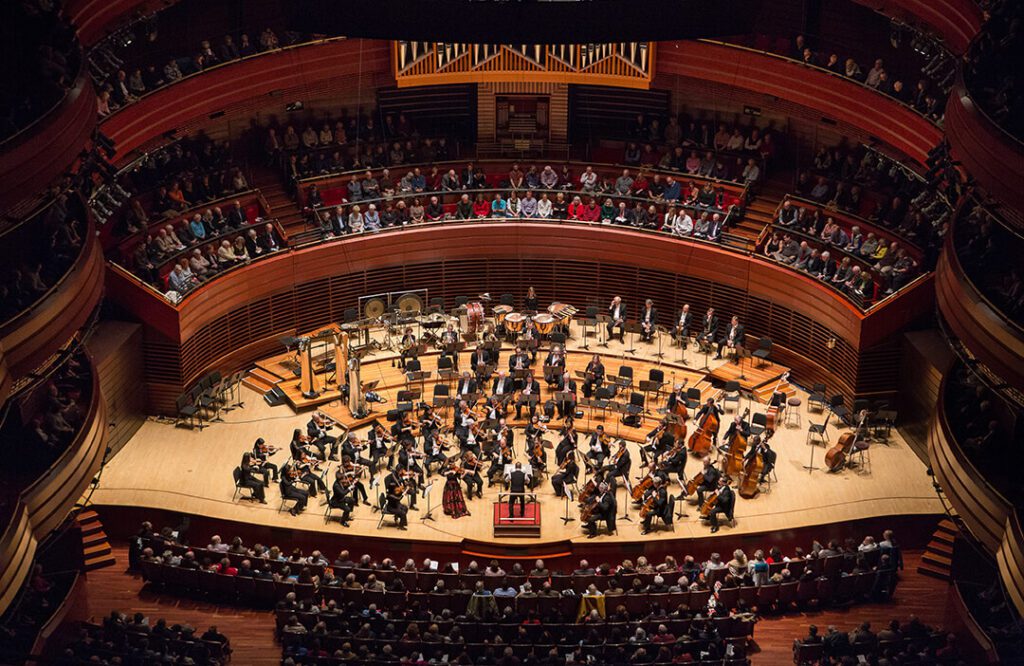 Day 3
Morning
Skip room service and enjoy a four-star breakfast at the award-winning Lacroix along Rittenhouse Square, whose menu features elevated takes on popular early morning staples. Afterwards, take flight by booking a private helicopter tour, retracing your steps and plotting where to go next thanks to a bird's-eye view of all downtown attractions.
Wrap up your fashionista getaway with a stroll through Manayunk's funky Main Street where the specialties are small-chic boutiques, galleries and owner-operated retail, including Nicole Miller — a Philadelphia fashion landmark.
Afternoon
Immerse yourself in Philadelphia's sports culture at a live sporting event. Secure premium seating at Citizens Bank Park or Lincoln Financial Field, or watch the action from the all-new Center City Club at the Wells Fargo Center, and cheer on your favorite team in comfort and style while feasting on endless buffets.
Take a breather with some of our brightest minds in University City. Home to the University of Pennsylvania, this neighborhood is an enclave of boutique shopping, coffee shop open mics and one-room cocktail venues.
Evening
Who said cheesesteaks can't be luxurious? Enjoy dinner at Barclay Prime near Rittenhouse Square, whose sophisticated take on the iconic sandwich includes wagyu ribeye, foie gras, and truffled cheese whiz (served with a bottle of champagne).
End your Philadelphia adventure with a live performance at The Met Philadelphia. Whether you're in the mood for comedy or a concert, enjoy it in this recently restored historic opera house. Premium seating gets you access to the upscale Grand Salle lounge.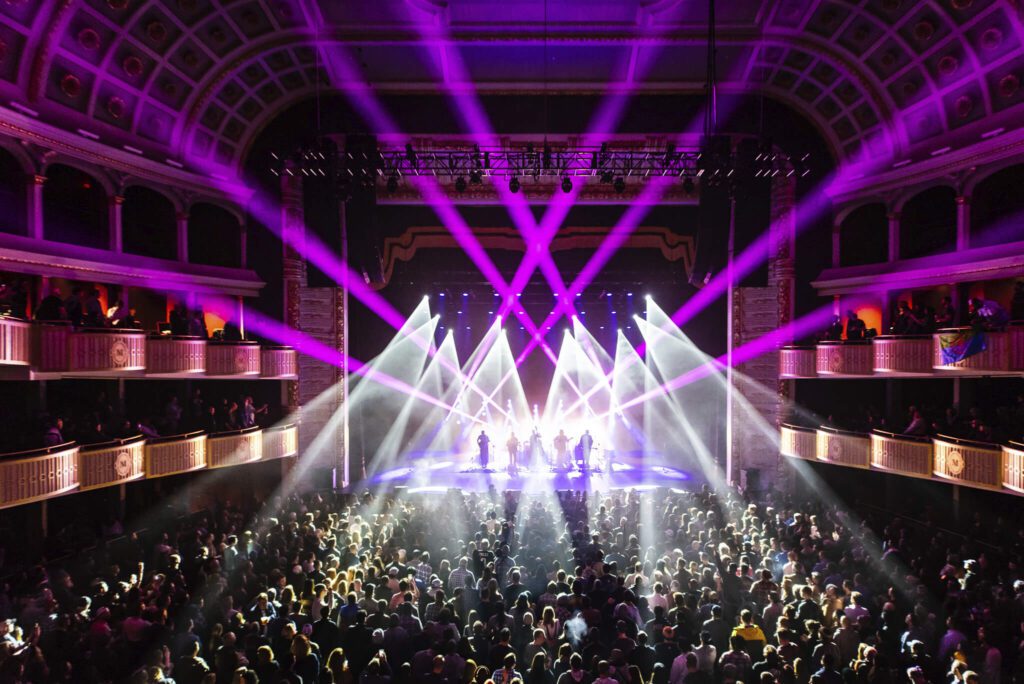 Cover photo: the 57th floor infinity pool at the Four Seasons Hotel Philadelphia at Comcast Center is one of the stunning amenities available to guests of the hotel. Photo courtesy of Four Seasons Hotel Philadelphia at Comcast Center.