For 30 years, PHL Sports has brought major sporting events and conventions to Philadelphia. Home to nine professional sports teams, nearly 100 collegiate institutions and countless additional sports organizations, Philadelphia is a hub for premier sporting events.
PHL Sports can assist with:
Hotel and venue procurement
Event management and preparation
Facility and site inspections
Marketing and promotional support
Volunteer outreach
Destination support with welcome programs
City branding opportunities
Government relations
PHL Sports has the experience, connections and access to meet the needs of any sporting event. Learn more on Why PHL Sports.
---
---
In The News
Philadelphia to Host MLB All-Star Game in 2026
Major League Baseball, the Philadelphia Phillies, the City of Philadelphia and the PHLCVB announced officially on Tuesday, April 16 that Philadelphia will host the 2026 MLB All-Star Game and accompanying All-Star Week events.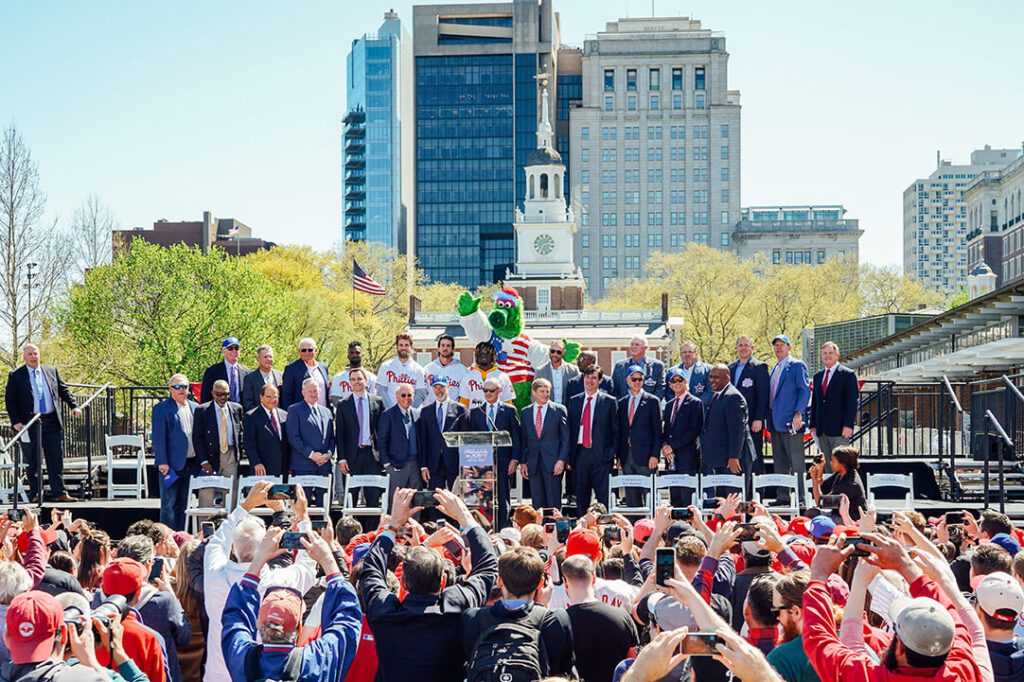 ---
Testimonials
"The entire operation that revolves around the Army-Navy Game in Philadelphia is nothing short of first rate. The Philadelphia community proved once again why they have earned the distinction as the 'Home of the Army-Navy Game.'"
— Chet Gladchuk, Director of Athletics, U.S. Naval Academy
See more about what others are saying about PHL Sports