Attracting major sporting events to Philadelphia
PHL Sports strives to the bring national and international sporting events to Philadelphia to build on the city's already dynamic sports landscape. PHL Sports works in conjunction with Philadelphia's premier venues, professional teams, universities and sports leaders to create once-in-a-lifetime experiences for fans near and far.
Learn more Why PHL Sports.
---
---
In The News
Philadelphia to Host MLB All-Star Game in 2026
Major League Baseball, the Philadelphia Phillies, the City of Philadelphia and the PHLCVB announced officially on Tuesday, April 16 that Philadelphia will host the 2026 MLB All-Star Game and accompanying All-Star Week events.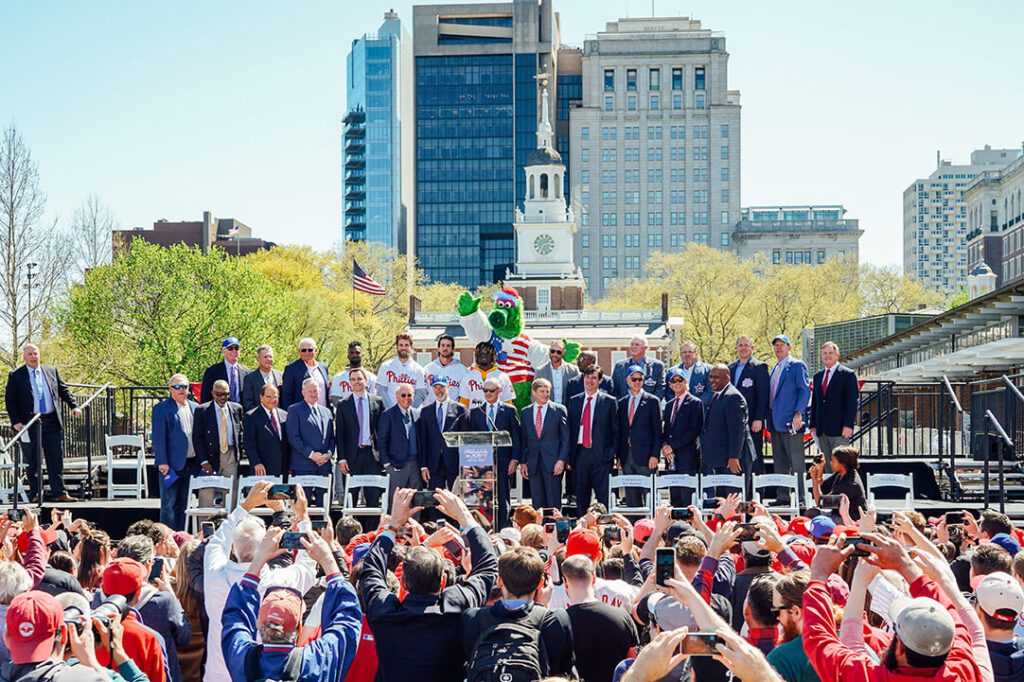 ---