Find the perfect venue with some helpful tips to narrow down the ideal location.
Philadelphia has a number of great venues, from the massive Pennsylvania Convention Center to unique-to-Philadelphia settings, such as the National Constitution Center or the iconic Philadelphia Museum of Art. The options are endless. Read on for some tips to help you narrow it down.
And be sure to review our list of partner venues, designed to help you find the ideal auditorium, banquet hall, classroom or reception facility for your group size.
1. Location, location, location
Philadelphia is a great place to meet because nearly all downtown hotels and meeting places are within walking distance of one another, or only require a short car, train, or bus ride. In fact, there are over 13,500 hotel rooms within a 25-minute walk of the Pennsylvania Convention Center, which is near popular stops such as Reading Terminal Market, Fashion District Philadelphia, and other destinations in the Convention Center District. Check out PHLCVB's partner venues for the most convenient locations.
2. Understand your guests and type of event
If you're hosting a large corporate crowd with business on their mind, you can't do any better than the impressive Pennsylvania Convention Center. For smaller business events, consider the Convene meeting spaces throughout the city or one of the fabulous conference rooms inside Philadelphia's many hotels. If you're meeting for fun and interactive team-building, or just searching for an engaging offsite venue for a reception or party, why not choose a sunset cruise aboard the Spirit of Philadelphia, or revel and network at one of Philadelphia's two casinos — Rivers Casino or the brand new Live! Casino & Hotel. Invite your guests to embrace their inner kid at the always fun Dave & Buster's, or host a show-stopping celebration at one of Philadelphia's signature concert venues, such as The Met Philly or Fillmore Philadelphia.
3. Size it up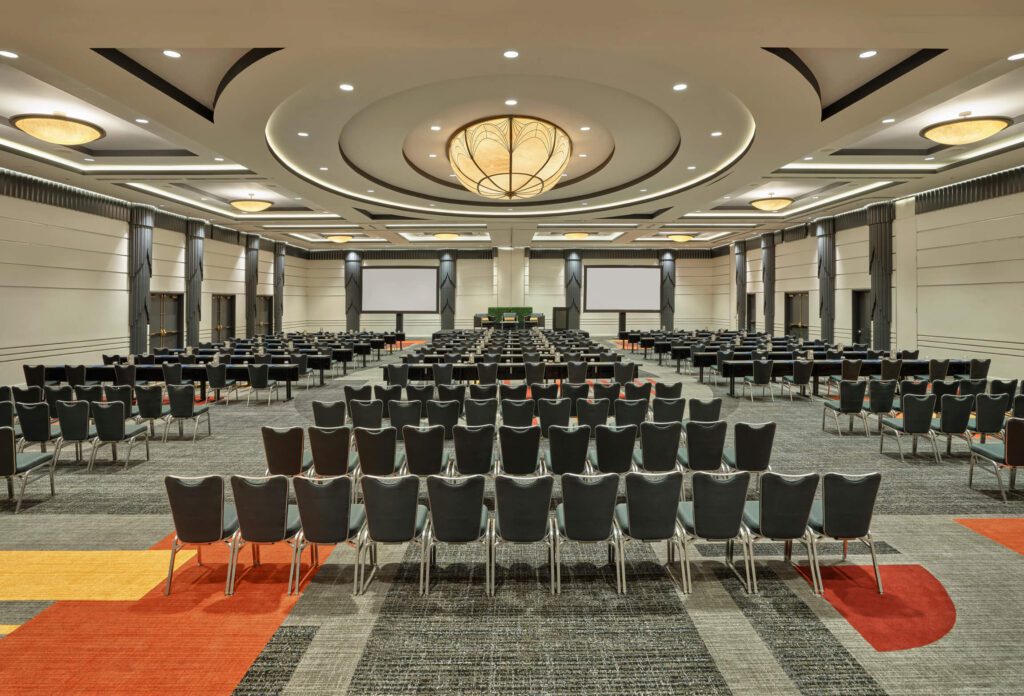 Take a look at your group and be realistic about what size venue you will need. Think about seating capacity, different layout options, the size of the meeting rooms and general areas and the flow of the room if people will be roaming around. Ultimately, you want your guests to be as comfortable as possible while also ensuring you're not reserving a room with a lot of wasted space. The Pennsylvania Convention Center has over one-million-square feet and multiple exhibit halls, conference rooms and ballrooms of varying sizes to work with. Many hotels also offer multiple event spaces ranging in size. For example, Loews Philadelphia Hotel features multiple conference and event spaces in a wide range of sizes — including three ballrooms, a grand Millennium Hall, and 24 additional meeting rooms ranging from 483 to 6,100 square feet — all spread throughout the historic building's 33 floors.
4. Equipment considerations
Does the venue you're considering have technology compatible with what your meeting group needs? When considering a venue, be sure to look at all audiovisual and technical equipment to make sure it fits the needs of your group. Double-check that there are TVs, microphones, projectors and controllers available and don't forget about electrical outlets and extension cords — it's important to know how many are available for your group. With the rise of hybrid and virtual events, also consider if the venue has the capability to stream live during your event, or if they work with partners such as Encore for their technology and AV needs.
5. All the small things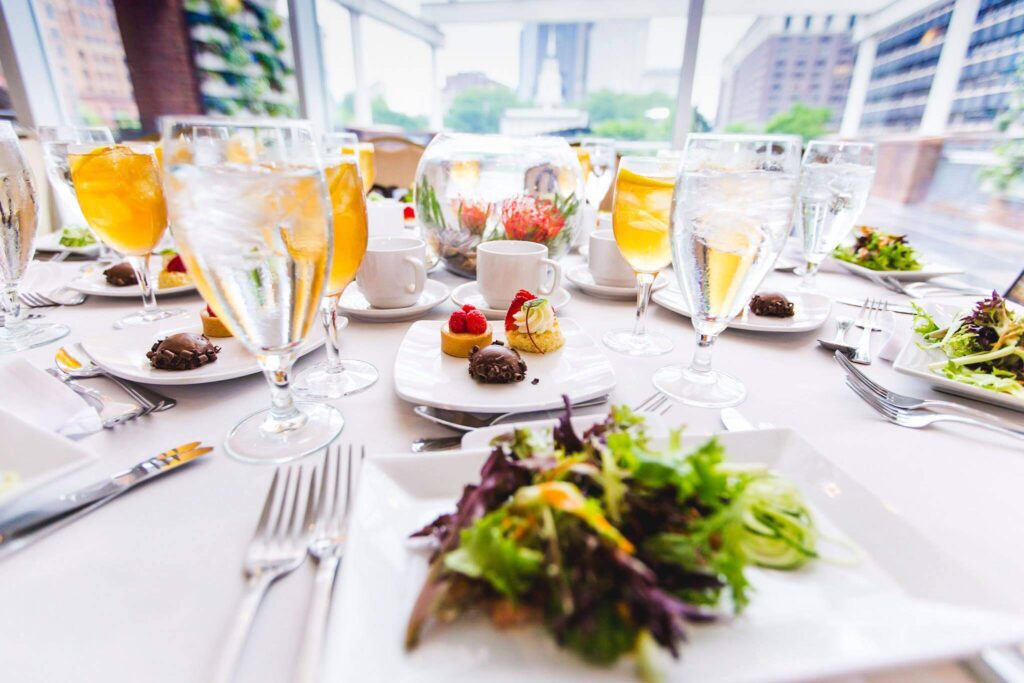 There are a lot of little extras to consider when choosing a venue. For your meeting, be sure to ask about a shipping and receiving area that you can use, ask about what types of signage and décor and lighting is available on-site and what needs to be brought in and installed. Take a look at restroom facilities (be sure there are enough to accommodate your group) and also examine meal options: Do guests have to leave for their meals or can on-site catering be arranged from one of Philadelphia's top caterers, such as Constellation Culinary Group, 12th Street Catering, Garces Events or Brûlée Catering? The PHLCVB's Services team couples years of experience with a local's perspective to help planners navigate these details.
6. Think green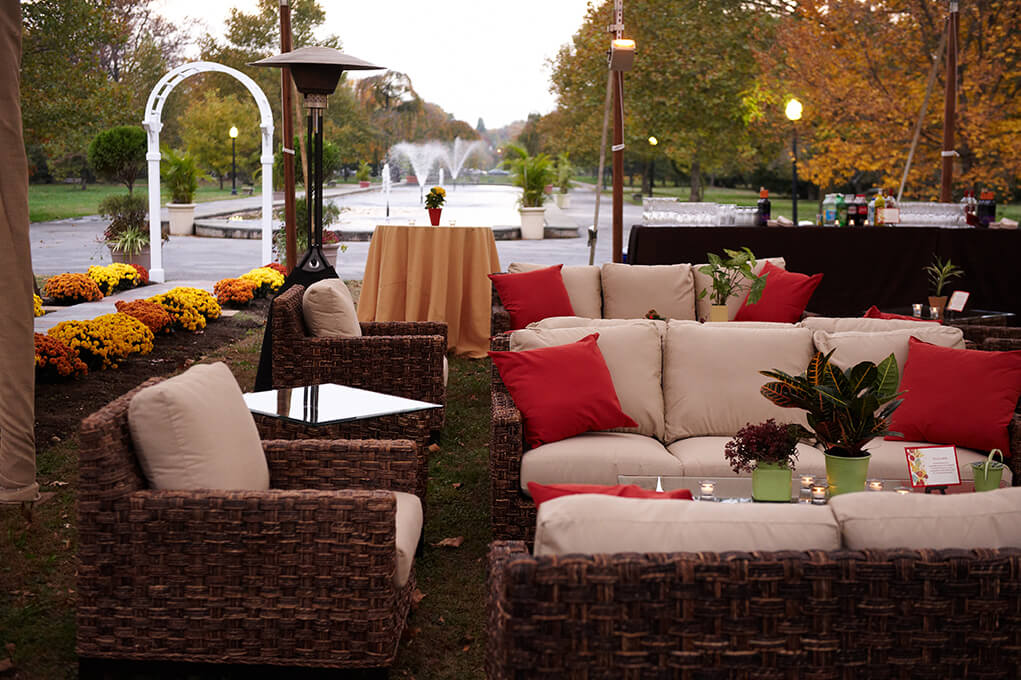 With over 10,200 acres of green space such as neighborhood squares, lush parks, and recreation facilities, Philadelphia has an abundance of outdoor experiences awaiting your guests. There are even a number of outdoor venues that directly connect your guests with nature and provide plenty of room to spread out, such as the Mann Center for the Performing Arts or the Fairmount Park Horticulture Center, both of which are stationed on the western side of the 2,000+ acre Fairmount Park and are perfect for offsite receptions or galas.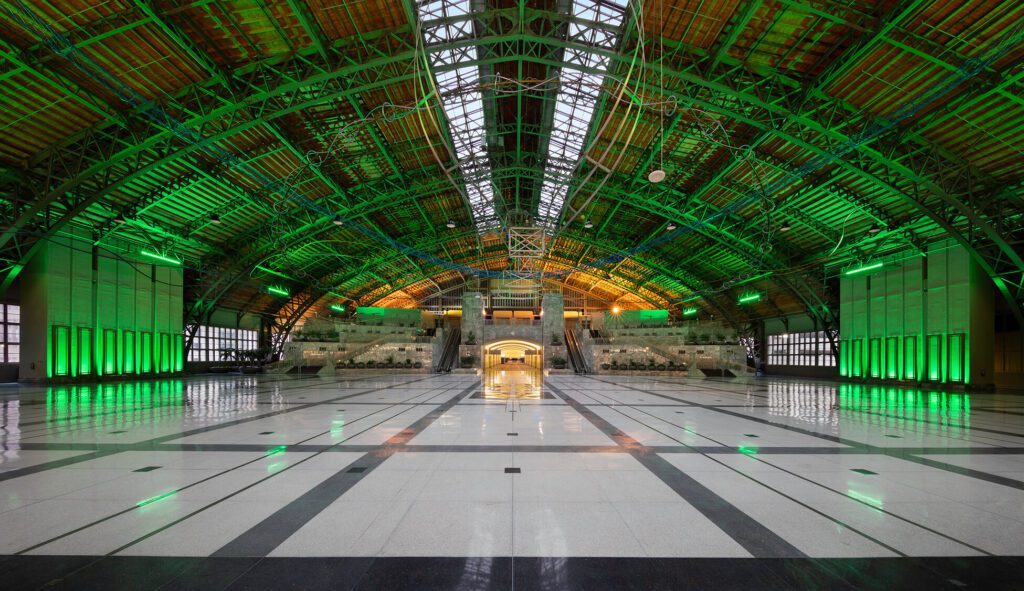 You can also keep your meeting or event "green" by finding ways to reduce your event's overall ecological footprint. The Pennsylvania Convention Center, for example, has earned LEED gold certification due to initiatives around air quality, waste minimization and energy and water conversation, while a number of hotels use eco-friendly cleaning products, linen-reuse programs and energy management systems. The PHLCVB's Services team is available to brainstorm ways for your meeting to go paperless (such as using e-blasts, microsites and social media to promote your event). Many caterers have also begun prioritizing plant-based or vegan menu options, such as Catering By Design.
7. Health and safety
It's also important to keep guest health and safety top of mind when choosing a venue. Consider the distance that will be needed between exhibit booths, and look at how to best implement a one-way visitor flow to create the most physical distance between guests in your venue of choice. See if the venue offers "huddle rooms" — small and private meeting areas, capable of seating 3-6 people spaced out, equipped with teleconferencing and collaboration technologies. Also look at how guests will arrive and depart from the venue. Can you easily establish temperature screening services at entrances, or ensure shuttle bus pick-up/drop-off locations are stationed sufficiently apart to allow for physical distancing? For more health and safety event tips, click here.
Click here to check out all the venues — large and small, indoors and out — Philadelphia has to offer.
We're here to help! Reach out to one of our services team members by submitting an online RFP for more ideas on making your next meeting a success.
Cover photo: An event at the Free Library of Philadelphia's historic Parkway Central location. Photo courtesy of Brûlée Catering.