Places to Stay in Philadelphia
With a wide range of amenities and accommodations within a walkable downtown, Philadelphia hotels make it easy to relax, meet and explore the city.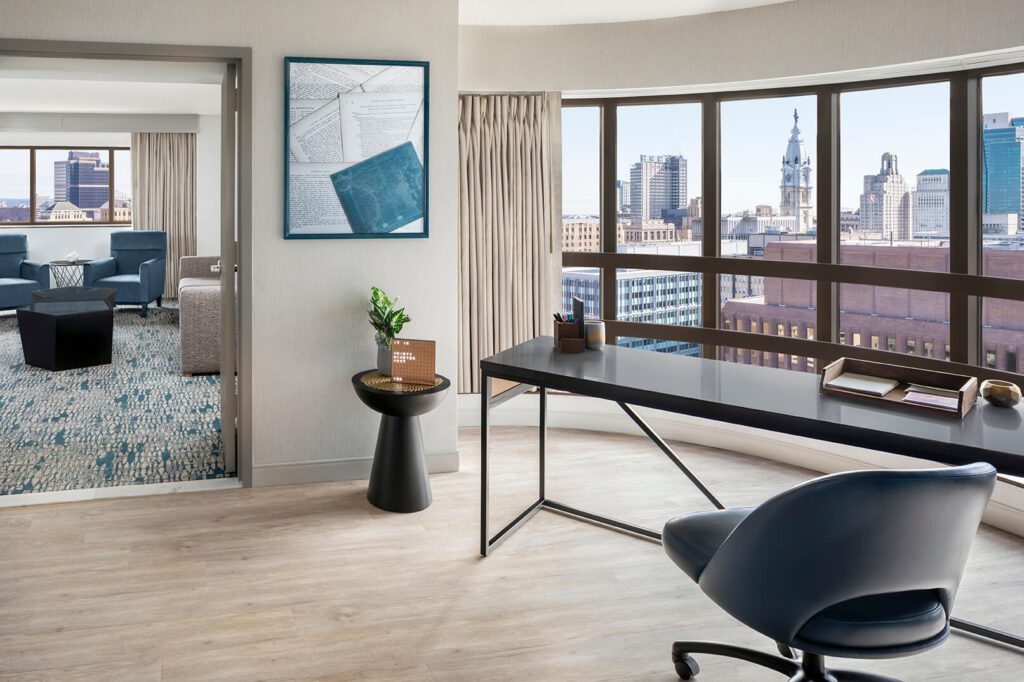 It's easy to find a hotel in Philadelphia to suit your travel needs and budget—from luxurious hotels to cozy neighborhood bed-and-breakfasts. Area properties also provide a range of amenities to make your stay more relaxing, from complimentary breakfast, onsite parking and free Wi-Fi to pools and fitness centers.
The Philadelphia area has more than 42,000 hotel rooms, with over 14,400 hotel rooms within walking distance of the Pennsylvania Convention Center. Choose from hotel venues with ballrooms, boardrooms, private dining rooms and outdoor spaces that can accommodate meetings of any size.